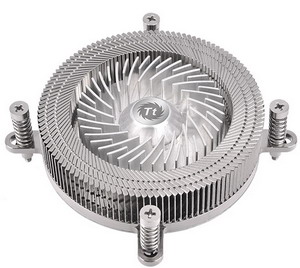 Thermaltake Technology, a global leader and innovator in the PC DIY market, and CoolChip TechnologiesTM, the pioneer and worldwide leader in Kinetic CoolingTM, today announced a partnership to introduce the Engine 27.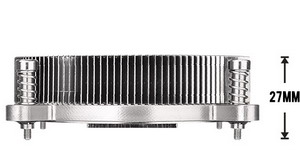 "We at Thermaltake always believe that behind a good brand is a great product, and the better the product the better the brand. This is also the reason why we set our brand mission as delivering the perfect user experience.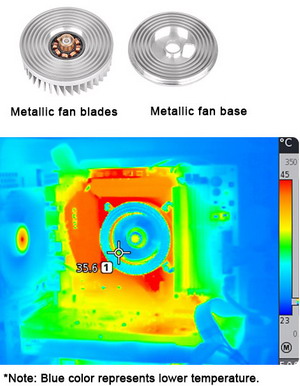 We believe CoolChip's innovative technology is revolutionary and will enable us to continue to deliver the best products for our users. Although now we mainly focus on developing new liquid-cooling products, air coolers still play an important role in our product portfolio. Particularly, we applied Kinetic Cooling to develop the Engine 27 regardless of the compact fan design or the unique aluminum alloy made structure. We took every detail seriously to produce the best low-profile CPU cooler, eventually achieve our mission", announced Kenny Lin, Thermaltake CEO and Chairman.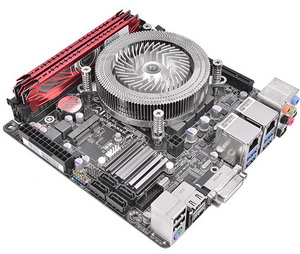 "To make a perfect balance between cooling performance and noise level, forty fan blades are engineered to generate large volume of air passing through the heatsink at any angle. Additionally, the metallic blade rotation will create a centrifugal force on ambient air. In the meanwhile, the centrifugal forces will expel hot air so that heat can easily be taken away from the fan blades. Most importantly, this cooling technique can reduce the blade's noise and vibration because hot air expelled will create a vacuum, and then fresh cooling air will be drawn in the heatsink. The Engine 27 is specially designed with metallic radial fins to accelerate the thermal transfer process. Especially, the radial arrangement with 119 fin design can minimize the gap between the fan and the fins, thus, hot air can be exhausted more rapidly and efficiently. "