| | |
| --- | --- |
| Mon: 07/29/2019 | Topic: Cooling / Heatsinks PermaLink |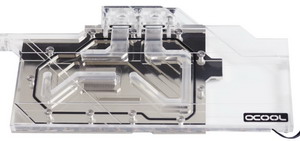 Alphacool has released several Eisblock Aurora RGB-illuminated GPU coolers. The coolers feature digital RGB LEDs run along the entire cooler, patented screw plugs flush with the terminal surface, optimised water flow inside the cooler.
According to Alphacool, the optimized flow paths, on average, increase cooling capacity by 10% for the GPU and 20% for the voltage converters compared to the previous Eisblock coolers. Alphacool has also cut costs by reducing the cooler base to 5.5 mm thick instead of the previous 7 mm. A new nickel plating process has been adopted for higher resistance to acids and corrosion damage.
Models released include the:
Alphacool Eisblock Aurora Plexi GPX-N Nvidia Geforce RTX 2080TI Strix
Eisblock Aurora Plexi GPX-N Aorus Xtreme 2080/2080TI
Eisblock Aurora Plexi GPX-N Nvidia Geforce RTX 2080/2080TI FE
Eisblock Aurora Plexi GPX-A Radeon RX 5700/5700XT Reference Design

---
| | |
| --- | --- |
| Mon: 07/29/2019 | Topic: Cooling / Heatsinks PermaLink |
Cooler Master provides an innovative but simple solution in delivering their MasterGel Regular, Pro, and Maker to the masses.
---
| | |
| --- | --- |
| Fri: 07/26/2019 | Topic: Cooling / Heatsinks PermaLink |
Sadly, the ID-Cooling DASHFLOW 360 has a large feature set, but the utility of these features just can't really be found."
---
After testing the AMD's new Radeon 5700 GPUs and Nvidia's RTX Super answer, we are particularly happy about the value offered by the latest Radeons. The $400 5700 XT is very attractive at its designated price point, but what if we pushed the hardware to its limits with some liquid cooling action?
---
| | |
| --- | --- |
| Fri: 07/26/2019 | Topic: Cooling / Heatsinks PermaLink |
:"The ID-Cooling ZOOMFLOW 240 is unfortunately a tad pricey, but comes with some pretty cool features to check out, view our thoughts on it here."
---
| | |
| --- | --- |
| Sat: 07/20/2019 | Topic: Cooling / Heatsinks PermaLink |
While we feel like the value for money is quite low, the Cooler Master MASTERAIR Ma620P still slides home with some cool means of control and features"
---
| | |
| --- | --- |
| Fri: 07/19/2019 | Topic: Cooling / Heatsinks PermaLink |
The ARTIC Freezer 34 eSports DUO handled every test we could throw at it, and it stands proud as one of the best cooling solutions on the market."
---
| | |
| --- | --- |
| Thu: 07/18/2019 | Topic: Cooling / Heatsinks PermaLink |
OCC has a new video posted, going into detail about what's inside a CPU air cooler. Magic. The answer is thermodynamics and magic. ;-P
---
| | |
| --- | --- |
| Thu: 07/18/2019 | Topic: Cooling / Heatsinks PermaLink |
Today on OCinside.de we have a look at Scythes new CPU air cooler Choten and Kotetsu Mark II each in TUF Gaming Alliance design. What this is all about and whether the two coolers are convincing us, we show in the following test report.
---
| | |
| --- | --- |
| Thu: 07/18/2019 | Topic: CPU / Processors PermaLink |
Ryzen 5 3600 is the most affordable Zen 2 processor in AMD's lineup. At just $200 it offers six cores and twelve threads, yielding a significant advantage in applications against the competition from Intel. Gaming performance is also improved nicely, around 10% higher than previous Ryzens.
---
| | |
| --- | --- |
| Thu: 07/18/2019 | Topic: Cooling / Heatsinks PermaLink |
Scythe looks to corner the small form factor market with their latest down-draft, low-profile Big Shuriken 3 cooler. A great solution for systems where space is at a premium, it not only fits in small spaces, but also delivers solid performance with whisper-quiet noise levels.
---
| | |
| --- | --- |
| Wed: 07/17/2019 | Topic: Business / Industry PermaLink |
Digitimes reports some good news for thermal solutions manufacturers in Taiwan; "Taiwan's cooling module suppliers are set for robust growth in 2020 and beyond driven by demand for heatpipe- or vapor chamber (VC)-based heat dissipation solutions from the smartphone sector, according to industry sources.

The ratio of smartphones available with heatpipe or VC cooling solutions will reach only 5% in 2019, and the ratio is expected to climb to 15-20% in 2020, 35-40% in 2021 and to over 50% in 2022, said the sources.

Digitimes Research has estimated that global smartphone shipments will increase from 1.37 billion units in 2019 to 1.417 billion in 2020, 1.47 billion in 2021 and to 1.523 billion units in 2022.

Having used heatpipe solutions for all of its smartphone lineups for years, Samsung Electronics has also begun to utilize VC-based cooling modules for some of its models since two years ago, pushing forward the applications of copper heat dissipation solutions, noted the sources.

The growing adoption of heatpipe- and VC-based cooling solutions will further consolidate the leading market position of Taiwan-based heat sink module producers, including Chaun Choung Technology (CCI), Auras Technology, Taisol Electronics, Asia Vital Components (AVC) and Delta Electronics, said the sources, adding that Taiwan's makers together currently account for over 90% of the global cooling module market.

Besides, the availability of 5G smartphones will further drive up demand for highly-efficient cooling solutions as 5G models are likely to be required to dissipate 9 watts of heat they generate when in use compared to 5-6 wats of 4G models, indicated the sources.

If high-speed data transmission and multi-task operations are taking into account, the heat dissipation capability of 5G smartphones may need to be upgraded to 10-15 wats, and that will boost the business prospects for cooling module vendors in coming years, added the sources."
---
| | |
| --- | --- |
| Wed: 07/17/2019 | Topic: Cooling / Heatsinks PermaLink |
The Noctua NH-U12A CPU coolers cost is quite premium when compared to performance, but despite the cost the cooler does exactly what it says it does."
---
| | |
| --- | --- |
| Wed: 07/17/2019 | Topic: Cooling / Heatsinks PermaLink |
"The Scythe Big Shuriken 3 has earned our Editors Choice award, as it provides class leading performance and features at a very reasonable price."
---
| | |
| --- | --- |
| Wed: 07/17/2019 | Topic: Cooling / Heatsinks PermaLink |
When we reviewed 3rd-gen Ryzen we deliberately used the included box coolers for the majority of the testing, it's included in the price after all. Following up to that testing, today we're going to compare how the Ryzen 9 3900X performs using the Wraith Prism RGB stock cooler against a big 360mm all-in-one liquid cooler from DeepCool.
---
| | |
| --- | --- |
| Wed: 07/17/2019 | Topic: Cooling / Heatsinks PermaLink |
The Cooler Master MasterLiquid ML240P Mirage is a stunning all-in-one cooler capable of cooling CPUs while balancing noise output.
---
| | |
| --- | --- |
| Tue: 07/16/2019 | Topic: Cooling / Heatsinks PermaLink |
Today we are looking at the new from Enermax, the Liqtech TR4 II 360 all in one cooler. Not just one but two of them as TR4 has such special requirements Enermax felt it required its own cooler model with a much larger cold plate to address the much larger IHS on Threadripper. Enermax actually deployed the Liqtech TR4 series before but was met with some negative pushback from power users who found their coolers degrading in performance in anywhere from a mere month to months or a year of service. Various teardowns have shown organic growth which is a big issue for a liquid cooler. To ensure all is well Enermax offered to swap impacted coolers meanwhile respinning the Liqtech cooler lineup for the market to a rev 2 version which is supposed to be better. We will be testing both the TR4 version with its extended cold plate and the Liqtech II 360 for Intel/AMD mainstream socket.
---
| | |
| --- | --- |
| Thu: 07/11/2019 | Topic: CPU / Processors PermaLink |
We're testing AMD's 12-core, 24-thread Ryzen 9 3900X flagship on a cheap B350 motherboard. Performance results are good, even overclocking works as well as on X570. Special attention is paid to VRM temperatures, which we measure using a FLIR thermal camera.
---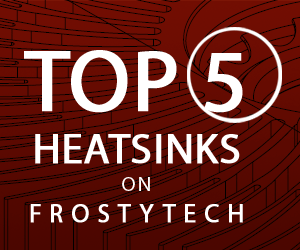 | | |
| --- | --- |
| Wed: 07/10/2019 | Topic: Cooling / Heatsinks PermaLink |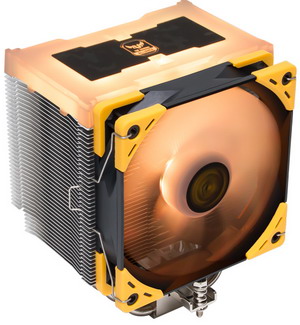 "Scythe's special edition Mugen 5 CPU Cooler is part of the TUF Gaming Alliance and incorporates all the features of the acclaimed series and combines them with the unique TUF Gaming Alliance design along with exclusive RGB illumination. For an even more convenient installation, Scythe has implemented the third revision of its Hyper Precision Mounting System for Mugen 5 TUF Gaming Alliance.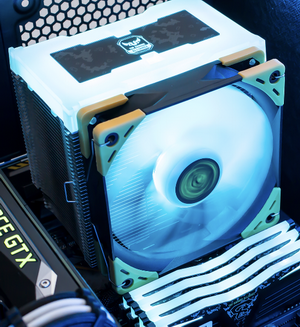 The new Mugen 5 TUF Gaming Alliance CPU Cooler features a carefully designed top-cover, which incorporates the unique patterns as well as logo of the TUF Gaming Alliance series from ASUS™. The large and translucent surface area in the top-plate is fitted with RGB LEDs. This illumination is further enhanced thanks to the new Kaze Flex 120 RGB fan, offering rich colors and versatile effects. Kaze Flex 120 utilizes eight RGB LEDs inside the ring around the fan motor for consistent and bright illumination. Users are able to take full control of the RGB settings by connecting the fan directly to a RGB-enabled motherboard. This way it is possible to synchronize the colors and effects using the Asus™ Aura or other compatible RGB systems.

The Kaze Flex 120 RGB fan inherits all the great features and metrics of the series. Thanks to its well-balanced fan speed range from 300 to 1.200 RPM and the PWM support, users are able to adjust the fan speed according to their needs dynamically, using the PWM controller of their motherboard. Kaze Flex 120 RGB is equipped with a high-quality, self-contained liquid bearing (Sealed Precision FDB), which reduces friction and wear to a minimum and offers an average lifespan of 120.000 hours. Yellow rubber pads are integrated into the corners of the fan-frame, in order to prevent any transfer of vibrations.

Mugen 5 TUF Gaming Alliance supports all major CPU sockets and assures an even easier installation procedure, which has been achieved thanks to the recently developed third revision of Hyper Precision Mounting System (H.P.M.S. III). It is based on a back-plate mounting system with spring-loaded screws for balanced contact pressure. The third revision comes with updated rubber and plastic spacers, which are holding the backplate secured to the motherboard during the installation process. The compatibility list includes the Intel™ sockets LGA775, LGA115x, LGA1366, LGA 2011(v3) and LGA 2066 as well as AMD sockets AM2(+), AM3(+), FM1, FM2(+) and AM4.

Scythe Mugen 5 TUF Gaming Alliance CPU Cooler (Model-No. SCMG-5100TUF) is available for 49,95€ (VAT/Taxes not included)."
---
| | |
| --- | --- |
| Wed: 07/10/2019 | Topic: Cooling / Heatsinks PermaLink |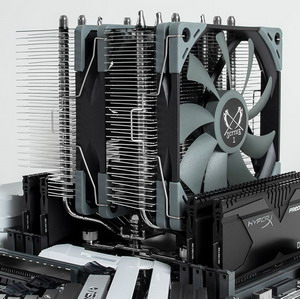 "The Japanese cooling expert Scythe announces the availability of the brand new Fuma 2 Twin Tower CPU Cooler. The second generation of the Fuma CPU cooler features a redesigned asymmetric heatsink, two high-quality Kaze Flex 120 mm fans and enormous cooling capacity. Thanks to its overall height of 154,5 mm, the Fuma 2 can be used without hesitation in most PC cases. A completely new feature of the Fuma 2 is the "Dual Fan Reverse Airflow" design, which is used for the first time and in which the fans rotate in opposite directions. This results in a higher static pressure as well as an increased and constant air flow.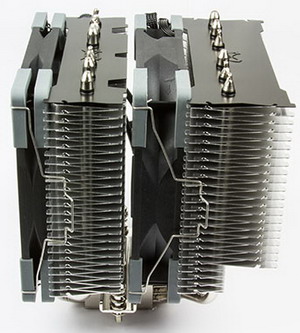 Scythe's development team has re-engineered the heatsink design of the second generation Fuma Twin Tower CPU cooler. The design continues to be based on two solid fin packages connected by six powerful 6 mm copper heatpipes. The heatpipes are U-shaped and run through a solid copper base plate. In contrast to the predecessor, the Fuma 2 comes with an asymmetric heatsink design, where the two towers are offset to the side. The fins of the heatsink have also been shortened on one side. These adjustments enable the Fuma 2 to offer unrestricted RAM compatibility even on mainboards with memory banks on both sides of the socket. To protect the CPU cooler from corrosion, all copper heatpipes as well as the base-plate are carefully nickel-plated.

The Fuma 2 CPU cooler comes with two of the high-quality Kaze Flex 120 PWM fans. In addition to a regular model with 25 mm thickness, a new, narrower Kaze Flex 120 Slim PWM with a frame width of 15 mm is used. Both models rely on the Sealed Precision FDB, which reduces friction and wear to a minimum thanks to a special oil film. Rubberized bearing surfaces have a decoupling effect and prevent the transmission of vibrations.

Another unique feature is the "Dual Fan Reverse Airflow" design, in which the Kaze Flex 120 PWM and the Kaze Flex Slim 120 PWM rotate in different directions. This results in a higher static pressure as well as an increased and constant airflow.

Both fans are connected to the mainboard using the supplied Y-adapter, whereby the rotation speed of both fans is regulated accordingly via the PWM signal. The speed range extends from inaudible 300 rpm to the powerful 1.200 rpm. Users are able to mount a third fan for even more cooling capacity. The necessary set of fan-clips is included in the scope of delivery.

The new generation of the Fuma CPU cooler also uses the latest version of the proven backplate-based Hyper Precision Mounting System (H.P.M.S). H.P.M.S. III, which ensures that the Fuma 2 CPU cooler can be mounted safely and quickly on the Intel™ sockets LGA775, LGA1150, LGA1151, LGA1155, LGA1156, LGA1366, LGA2011 (v3) and LGA2066. The popular AMD™ sockets AM2, AM2+, AM3, AM3+, FM1, FM2, FM2+ and AM4 are supported as well.

In addition to mounting material, the scope of delivery also includes a syringe of thermal paste, three fan-clip sets, a matching screwdriver, a Y-PWM adapter and the multilingual installation instructions.

Scythe Fuma 2 (Model No. SCFM-2000) CPU Cooler is available now. The manufacturer's recommended retail price is 46,00 EUR."
---