| | |
| --- | --- |
| Mon: 03/13/2017 | Topic: CPU / Processors PermaLink |
With the introduction of the Intel Kaby Lake processors and Intel Z270 chipset, unprecedented overclocking became the norm. The new processors easily hit a core speed of 5.0GHz with little more than CPU core voltage tweaking. This overclocking performance increase came with a price tag. The Kaby Lake processor runs significantly hotter than previous generation processors, a seeming reversal in temperature trends from previous generation Intel CPUs. At stock settings, the individual cores in the CPU were recording in testing at hitting up to 65C - and that's with a high performance water loop cooling the processor. Per reports from various enthusiasts sites, Intel used inferior TIM (thermal interface material) in between the CPU die and underside of the CPU heat spreader, leading to increased temperatures when compared with previous CPU generations (in particular Skylake). This temperature increase did not affect overclocking much since the CPU will hit 5.0GHz speed easily, but does impact the means necessary to hit those performance levels.
---
| | |
| --- | --- |
| Mon: 03/13/2017 | Topic: Cooling / Heatsinks PermaLink |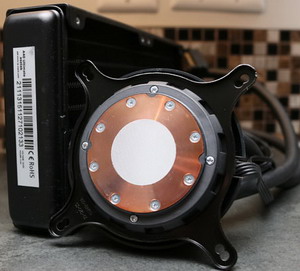 The CRYORIG A40 Ultimate may lack RGB LEDs or other fancy additions, but it makes up for it in performance, and even adds a pretty cool little fan over the water block.
---
| | |
| --- | --- |
| Fri: 03/10/2017 | Topic: Cooling / Heatsinks PermaLink |
Scythe is looking to slice through the competition like a samurai on horseback with the Kabuto 3. Utilizing a top-flow design that's more compact than similar offerings, it delivers excellent noise levels paired with a good price/performance ratio.
---
| | |
| --- | --- |
| Wed: 03/08/2017 | Topic: Cooling / Heatsinks PermaLink |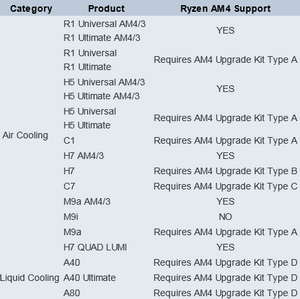 With the much-anticipated release of the AMD Ryzen, CRYORIG prepares to launch a full line of AMD Ryzen dedicated coolers as well as simple upgrade kits for existing AMD compatible CRYORIG cooling products. Beginning from Type A to Type D, there will be a total of 4 different AM4 upgrade kits depending on the corresponding CRYORIG product. Natively supporting Ryzen dedicated version models will begin to release later in Q2 2017 and will consist of the full CRYORIG cooling portfolio.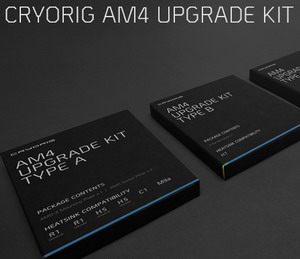 CRYORIG's four AM4 upgrade kits will be released beginning in late March and will be completely free of charge (including shipping) for existing users to apply for. Users will only need to provide a proof of purchase of the CRYORIG product (or product registration number), and a proof of purchase of an AMD Ryzen or AM4 CPU or Motherboard. Just fill out and supply all necessary info at http://www.cryorig.com/getam4.php, the kit will be sent directly to the provided address. Distributors and select channels will also have these kits available. The following chart indicates the CRYORIG product and it's corresponding AM4 upgrade kit.
CRYORIG's dedicated Ryzen ready products will natively contain AMD socket AM4 optimized mounting kits, and will also continue to support modern AMD sockets including AM3/AM3+. Beginning in Q2 2017, CRYORIG will start shipping dedicated Ryzen ready versions of CRYORIG's full product line. Exact release dates will vary from model to model. The Ryzen Supported sticker will be found on all dedicated Ryzen ready coolers for easy identification, and indicates that no additional kits are required for Ryzen support.
---
| | |
| --- | --- |
| Tue: 03/07/2017 | Topic: Cooling / Heatsinks PermaLink |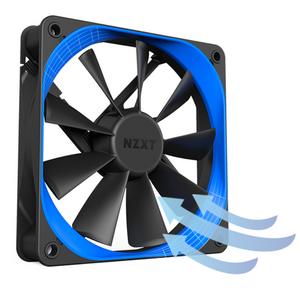 "Continuing to deliver increased performance for PC gamers and builders everywhere, NZXT today announces the newest member of its Aer family of fans with Aer F. "
---
| | |
| --- | --- |
| Tue: 03/07/2017 | Topic: Cooling / Heatsinks PermaLink |
"If you're presently on the look out for a low profile high efficient cooler for a HTPC project look no further than the Raijintek PALLAS. I seriously doubt you'd come across anything better from a performance and price perspective."
---
| | |
| --- | --- |
| Tue: 03/07/2017 | Topic: Cooling / Heatsinks PermaLink |
"Looking for a gusty CPU cooler without a high price tag? Thermalright's TRUE Spirit 140 Direct is well worth considering."
---
| | |
| --- | --- |
| Mon: 03/06/2017 | Topic: Cooling / Heatsinks PermaLink |
The XTC700 CPU cooler isn't the first for Gigabyte. A quick google check reveals G-Power II Pro. So its safe to assume Gigabyte has a good deal of expertise to make a good CPU cooler. This is a 120mm CPU tower then pre-installed dual ball bearing fans with RGB accents for its logo. It supports a wide range of CPU sockets, including the phased out ones. As long as it doesn't come in the way or affect cooling performance, nobody would care about that.
---
| | |
| --- | --- |
| Mon: 03/06/2017 | Topic: Cooling / Heatsinks PermaLink |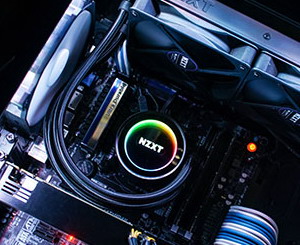 "In case you missed it, we recently checked out and reviewed the Kraken X52 AiO water cooling system. Not only does it have a super unique pump casing which features a sweet RGB LED infinity mirror on the top, but the performance was top level as well. As with most companies, NZXT of course offers the same cooler in several different sizes. In the lab today we've got the top dog on the block, the X62. The X62 features the same awesome pump and boosts performance up a notch by adding a larger 280mm radiator. Follow along as we find out if this next step is worth the upgrade and worth your extra cash."
---
| | |
| --- | --- |
| Mon: 03/06/2017 | Topic: Cooling / Heatsinks PermaLink |
In this review I'll be looking at the new iCX Technology from EVGA. iCX Technology is more than just a cooler and can be applied to any EVGA video card like the GTX 1070 SC2 (SuperClocked 2) featured in this review.
---
| | |
| --- | --- |
| Sat: 03/04/2017 | Topic: Cooling / Heatsinks PermaLink |
In this article for Benchmark Reviews, we will test the Reeven Polariz RFC-4 fan controller to see if it provides enough functionality and style to justify the cost and space required in a custom desktop PC build.
---
| | |
| --- | --- |
| Fri: 03/03/2017 | Topic: Cooling / Heatsinks PermaLink |
RGB lighting is the current trend these days, appearing in everything from keyboards and mice to less obvious items like motherboards and mouse pads. While LED-lit fans have been around for years, leave it to Corsair to take it to the next level with their Corsair HD120 RGB fans. You can buy these fans individually, but today Benchmark Reviews is testing the HD120 RGB three-pack of fans with the included fan hub and controller (model CO-9050067-WW).
---
| | |
| --- | --- |
| Fri: 03/03/2017 | Topic: Cooling / Heatsinks PermaLink |
"Panasonic's New "NASBIS" Insulating Sheets stands for
Nano Silica Balloon Insulator Sheet. This new addition to Panasonic's line of Thermal Management solutions is a thin, flexible Nano-Silica heat insulation material composed of silica aerogel and polyester fiber that has high thermal isolative properties. The thermal conductivity of NASBIS is lower than that of air, making it a very attractive material for heat insulation. NASBIS Sheets protect thermally weak products from heat and works to maintain a uniform temperature throughout a device.
When combined in a stack with Panasonic's Pyrolytic Graphite Sheet, or PGS, NASBIS Insulating Sheets enable the control of heat direction. This proprietary composite material provides greater heat insulating performance.
Feaures: Low Thermal Conductivity: 0.014 – 0.02 W/m • K, Thin and Flexible, Thicknesses Range from 100µm to 1,000µm, NASBIS Sheets Are Covered With Polyester (PET) Tape and Offered With Adhesive, NASBIS / PGS Composite Stacks Provide Optimal Thermal Management Solutions"
---
| | |
| --- | --- |
| Fri: 03/03/2017 | Topic: Cooling / Heatsinks PermaLink |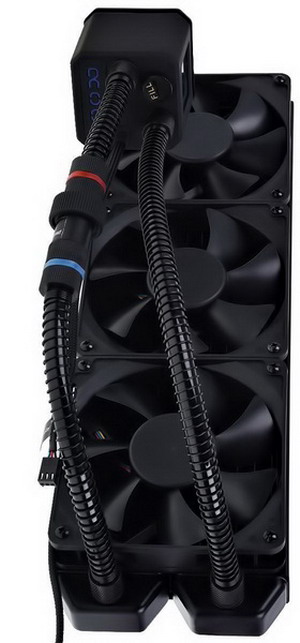 With a triple 120mm radiator, quick-lock mechanism, three "silent" 120mm fans and a high-performance ceramic pump the new Eisbaer 360 AIO Liquid CPU Cooling System by Alphacool should have no problem covering the needs of even the most demanding consumers.
---
| | |
| --- | --- |
| Fri: 03/03/2017 | Topic: CPU / Processors PermaLink |
"When it comes to performance, the R7 1800X, R7 1700X, and R7 1700 all deliver exceptional performance. Not only when you compare against AMD's own FX previous generation CPU's, but against Intel's new Kaby Lake Core i7 7700K and Haswell-E 8C/16T Core i7 5960X. In heavy multi-threaded workloads, the Ryzen processors provide comparable or better performance across the board. In single threaded applications, the boost clock speeds drive performance to comparable levels when the core clock speeds are not too far apart. The Core i7 7700K at 4.9GHz is still going to outperform the R7 1800X at 4GHz single threaded. Where Summit Ridge shines is in that multi-threaded workload environment. Single threaded performance is not bad to say the least, especially when you compare to the FX line up. It's safe to say AMD hit its performance targets."
---
| | |
| --- | --- |
| Fri: 03/03/2017 | Topic: CPU / Processors PermaLink |
It's finally here and its finally time to talk about. The AMD Ryzen processor is being released onto the world and based on the buildup of excitement over the last week or so since pre-orders began, details on just how Ryzen performs relative to Intel's mainstream and enthusiast processors are a hot commodity. While leaks have been surfacing for months and details seem to be streaming out from those not bound to the same restrictions we have been, I think you are going to find our analysis of the Ryzen 7 1800X processor to be quite interesting and maybe a little different as well.
---
| | |
| --- | --- |
| Fri: 03/03/2017 | Topic: CPU / Processors PermaLink |
In this review we take a look at a new Ryzen series processor from AMD. We peek at the Ryzen 7 1800X, a 499 USD processor that has eight cores and 16 threads (SMT). The 8-core processor will be tested on an X370 motherboard from ASUS.
---
| | |
| --- | --- |
| Thu: 03/02/2017 | Topic: Cooling / Heatsinks PermaLink |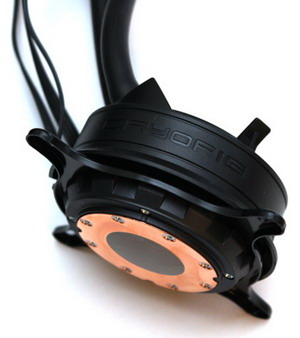 The A-series lineup from CRYORIG may look different, but its great cooling performance makes it fit in with the rest.
---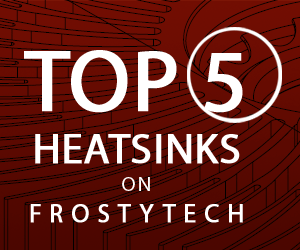 | | |
| --- | --- |
| Thu: 03/02/2017 | Topic: Cooling / Heatsinks PermaLink |
"Cooler Master have ensured the installation process is a breeze even if you're a newbie to liquid cooling. At its present price tag of US$95 there's honestly not much to think about. If you're looking for a cooler with the right balance of performance and low noise, you simply can't go wrong with the MasterLiquid Pro 240."
---
| | |
| --- | --- |
| Thu: 03/02/2017 | Topic: Cooling / Heatsinks PermaLink |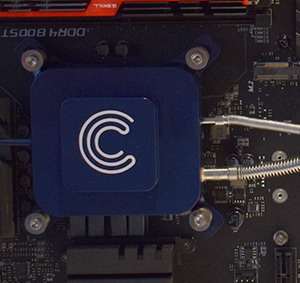 By now you have probably seen some of the coverage from our visit to Calyos HQ in Brussels, Belgium.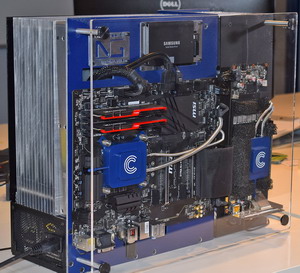 What we want to focus on today, though, is the NSG-S0 – a chassis with integrated cooling for your CPU and graphics card. What makes the NSG-S0 special is the fact that it is completely fanless, and thus completely silent.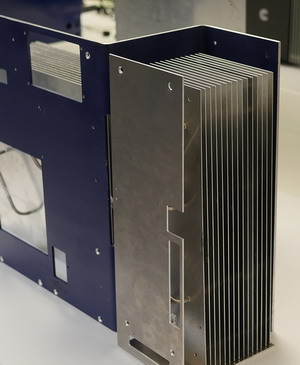 ---