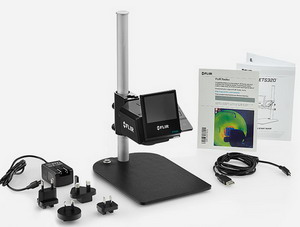 "The FLIR ETS320 is an affordable IR camera kit for reducing test times and improving product design for electronic board and device evaluation. FLIR's first thermal imaging camera accurately measures temperatures across more than 76,000 points on your device with just the push of a button.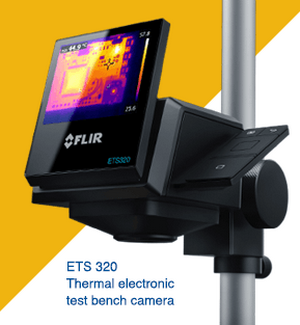 Whether the goal is R&D or product testing, heat can be an important indicator of system functioning and performance. The ETS320 helps engineers and test technicians collect accurate, reliable data in seconds and analyze it quickly."
If you want to know what's under the hood (hint, a re-manufactured Flir E4) check out this tear down video from the EEVblog.
And here is the EEVblog's review: